Dear All,
On behalf of BBS Global Pvt. Ltd. I would like to extend a warm welcome to all, I am delighted to connect with you.
Based out of Kolkata, BBS Global Pvt. Ltd. is one of eastern India's fastest growing and most promising workwear manufacturing & export companies. At BBS Global Pvt. Ltd. it is our endeavor to provide our customers with quality products that meet the latest industry standards and norms.
Enduring to our mission of manufacturing and supplying quality work wear at most competitive prices, our design team is always on its toes to create innovative workwear solutions that provide adequate protection, optimum comfort and smart designs.
We have an honest, dedicated and efficient team of skilled personnels who take care of production at every step, which ensures that the products not only meet the standards but exceeds our customers' expectations.
Being a manufacturer of safety workwear, we lead by example and maintain the highest levels of health, hygiene and safety standards at our work place and ensure that industrial standards and social compliances are met.
We endlessly work towards being a valued partner to our customer's supply chain globally and look forward to work, grow and evolve together for an all inclusive growth.
At BBS Global Pvt. Ltd., we are committed to our vision of making your workspace a safer and smarter place.
Best Regards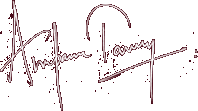 Anupam Tarway
MD, BBS Global Pvt. Ltd.